Who defined the novel as a long prose work with a major flaw? I can't remember, but I'm in thorough agreement with the implication: structuring and developing this sort of writing is a challenge. Of course a novel may be constructed according to any one of various formulas - the detective, the thriller, the woman's romance - but even these schematicized efforts can go wrong, to say nothing of the specific demands of their specialist publishers.
I regularly work with people struggling with the art of the novel. It's not like learning to drive or fly: there's no right way or wrong way. I can do nothing more than to pay careful attention to what you say and write, try to spot problems, try to find approches that might help you move forward.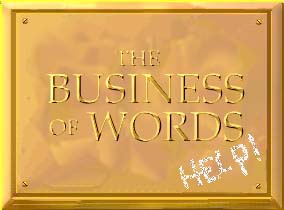 I'd like to say I'm always able to break my authors' log jams - the infamous writer's block - but that's not true. Your motivation is the mainspring that must drive the enterprise. But I can say this: I'm willing to put hard work into your book, so you should be willing too. Sometimes that does the trick.
Whatever my specific role in your case, I'm here to listen, read and respond. And I share that occasional yearning - I think many writers do - for for an ally in what is essentially a lonely enterprise.
By the way, as the aspiring author of a novel, you might find interesting the Novel of Promise award, offered by our affiliated publishing site, Ocean Cooperative Publishing. The OCP Novel of Promise award is not a major competition offering a huge cash prize to some lucky writer, but it does offer actual recognition of your achievement and the prize is undoubtedly valuable to genuine authors. And while you're at it, you'll notice a link to the site of our other imprint, Encompass Editions, and see the sort of titles we've been publishing in recent years.

FOR AUTHORS OF BOOKS
WORKING ON A NON-FICTION BOOK
(Speaking truth to the world)
WORKING ON YOUR FILM SCRIPT
(Two heads are better than one)
WORKING WITH A GHOSTWRITER
(You're the author - I'm the writer)